Todd Ross
– chief advocate
A lifelong entrepreneur, Todd started his first business in high school as a caterer providing food service, on location, to movie studios. In 1998, a trifecta of his favorite things, working with people, finances, and real estate, came together in his first job in the mortgage industry. As he enter my 15th year of helping people make informed mortgage decisions, he still gets excited to tackle the daily challenges of an ever changing industry.
He is a California licensed Real Estate Broker (01270501) and was one of the first to receive the required National and State licensing (234036) through the National Mortgage Licensing System.
Gratefully married to Heidi Ross since 1994 and truly thankful to be called Dad by David, Morgan and Blain.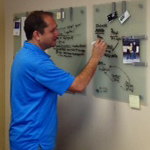 Marli's a Graphic Designer for her own business, Shekinah Arts – Creative Services, which specializes in providing quality, affordable media to churches and non-profit organizations. Her proficiency with design programs, such as Adobe Creative Suite,  an ability to write HTML/CSS, combined with her eye for design provides a unique addition with extensive skill. She is married to Jeff and they have three growing kids.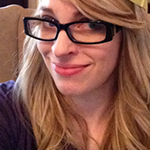 Socially Minded  We aren't trying to save the world, but we certainly want to leave it better than we found it. We donate to charities, volunteer in our communities, and look for ways to make a positive contribution. Simple ways we involve you in this process are our $5 thank you's and our $25 celebrations.
Respectful of Others  We consider everyone in the loan equation before we make a decision or give an answer. We do our very best to be fair, easy to work with, and open during the loan process.
Creative and Fun  Creative is how we work, fun is how we do it. From Waffle Wednesdays to running marathons, and the occasional nerf war around the office, we enjoy what we do and we invite you to join in on the fun. Be sure to grab a gumball when you come to visit.
We are People People  Come in. Hang out. Talk to us. We are all about being part of the community and keeping lines of communication open with our friends and customers. All of our customers have been introduced to us by people we like, people like you.
We Go the Distance  We believe being proactive helps us avoid potential issues, solve problems sooner, and make sure you stay informed during your mortgage experience. We work tirelessly to make the process as simple and efficient as possible.
Keeping it Real  While we are a for-profit business, our advice is based on your short and long term goals, not our profit margin. We give you access to our un-biased tools to help you make informed decisions.
We Refuse to Stop Learning We are inspired to be creative and curious and never satisfied with average. If there's a better way, we'll find it.
Expect This
Our goal is to help you discover the best mortgage option based on your short and long term financial objectives. You can get a mortgage anywhere; we are not here to sell you a product, but rather to help you accomplish your financial goals. You will have many questions during the loan process and your "Aunt Betty" will certainly make comments as to what you should and shouldn't do, but you can count on us to give you our honest opinion based on your situation, our experience, and our expertise. We make the loan process as easy as possible for you. We work hard to only ask you for what is necessary to process your loan. We use simple technology to make submitting your paperwork and signed documents to us easy. Signing loan documents can be a very stressful event. We work to reduce this stress by making sure you understand what you are committing to before you sign. Rest assured, once your loan is closed,  we will keep you informed with regular mortgage updates comparing your mortgage to the current market.
Our focus is on helping you reach true financial wealth, in time, by becoming mortgage and debt free.
It all started in a hot tub in Lanai, Hawaii, the year was 1997.  While overlooking the beautiful Pacific Ocean and enjoying the relaxation, I overheard  several people talking about three things I enjoy; helping people, Real Estate, and financial matters. This was the spark to what has become a much enjoyed career.
Prior to being in Hawaii I had owned and operated a motion picture catering company. My company provided food service to films crews on location throughout the United States. After the birth of our first child, David, my wife, Heidi, and I closed the company and moved to Montana. Shortly afterwards our daughter Morgan was born and we moved back to California. Fast forward to 2001 and our son, Blain, came flying into our lives.
In 1998 I began as an assistant with a successful mortgage firm and quickly learned the mechanics of the mortgage industry. Combining my years of managing relationships and logistics in the film business and my enjoyment of the Real Estate industry I began brokering mortgage loans.
Becoming a broker instead of working for a specific bank was a decision I made in order to provide as much flexibility as possible for my customers; I am able to search many different banks to assist my clients.
Over the years, it went from me to us serving your mortgage needs.
Coming out of the housing correction, we have become even more passionate about spreading our message of responsibly managing your mortgage (check out our "manage my mortgage" tool here). From the beginning, we have adopted technologies to make it easier for you to understand your mortgage options, keep informed during the loan process, and to rest assure we are managing your mortgage long after your loan closes.
We are passionate about our core values and engaging our customers and advocates in conversations that impact our communities.
Our real goal is for you to be debt free and to experience true home ownership with no mortgage debt! After providing mortgage services for the past 15 years we believe owning your home, without a mortgage, is the safest and best financial plan you can have.